Are you interested in becoming a Direct Mail Supplier for DirectMailQuotes.com?
Direct Mail Quotes provides a steady flow of leads from businesses that have projects ready to print and mail right now.
Find out more about the Direct Mail Quotes service by calling 800-557-5487 and ask for Jacksen.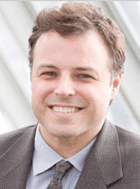 "I have been in the program over two years and truly am a very happy customer. I have kept track of the leads I have paid for and the sales. I am ahead of the game."
Dale -- Carol Ann Marketing, Bartlett, IL